I love this business and came to it 13 years ago. I was 43, suddenly widowed and had two young children to raise — on my own. It was a life-changing experience.
I was faced with a few challenges. First, I had to understand and make my own decisions about our financial situation. And, I had to start a career. A couple of years later, I decided I wanted to help other women with their finances.
I know this territory, I've been there. That's why a special focus of my firm are women who are going through major life transitions — including widowhood and divorce.
Baby Boomer women evaluating retirement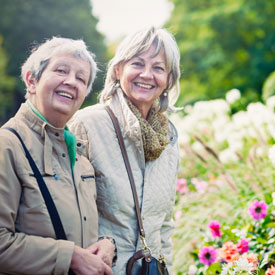 We run a financial plan with several 'what if' scenarios. This often brings a healthy dose of reality to a woman's financial picture. It shows how much will be available to live on and spend. I provide investment management and then I build portfolios designed with the goal of generating income and growth for inflationary times. Some women may want an open discussion about Long Term Care – insurance and costs. Together, we can hold that open discussion.
Support and financial planning expertise for widows and divorced women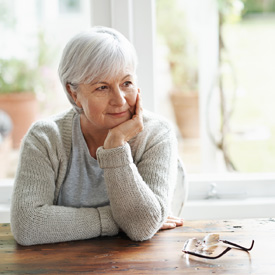 I can do the deep dive necessary to help women work through the many financial issues that come from the death of a spouse or a divorce. I can help with understanding, education, financial and investment planning expertise. I am a Certified Divorce Financial Analyst (CDFA®).
Professional women in their pre-retirement years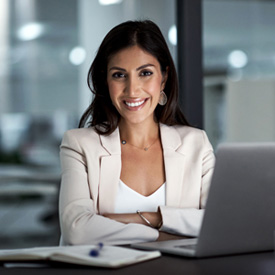 Many women find my financial planning and investment management services helpful as they pursue their life goals. Together, we work to create a diversified portfolio within their investment holdings that resonates with their tolerance for risk. I create strategies to manage the issues of a concentrated stock position, often caused by company stock.
Senior women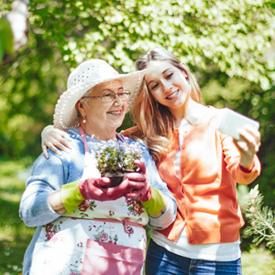 These women are our moms. They know about their money and they're frugal. Their adult children are busy with their families and their own finances. I team up to work together with the responsible and trusted adult children and their mom. I don't use an 800 number. I am responsive and easily available via my office number — 408.271.8800. Each of my clients has my cell number.