Pam Flournoy, CFP®, CDFA™, LPL Financial Advisor, San Jose, CA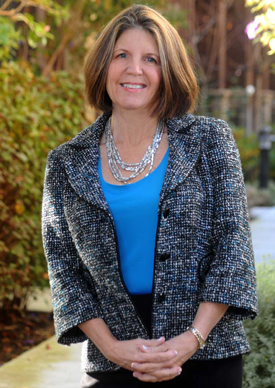 A CERTIFIED FINANCIAL PLANNER™ professional, Pam manages her San Jose based financial advisor business through LPL Financial. The first few years of her financial planning practice found her with Waddell and Reed Inc., and in 2007 she became an independent advisor with LPL Financial.
Pam provides both fee-only planning and investment management as well as commission-based strategies. She serves individuals and small business owners throughout the San Francisco Bay Area — from Santa Cruz to San Francisco, Silicon Valley and the East Bay.
Pam's practice focuses on creating financial strategies and solutions through financial planning in the areas of retirement, estate and income tax planning, employee stock option strategies, and education planning. She works closely with her clients to see the big picture, finding their strengths and weaknesses and implementing changes that can help make for a healthier financial picture.
To Pam, each client is unique and valued.
Competence, character and compassion describe Pam's approach to her life and her practice. Her own life story has compelled her to help others through financial planning and investment management. Because she did have a financial plan in place and had made good investment decisions – when she was suddenly widowed with two young children in 2000 — she was able to go forward and provide a stable life for her family. She has a special focus in her practice for single women – especially women in transition through divorce or widowhood.
Active in the community, she has most recently served on the Board of the Financial Women's Association of San Francisco and on the Parent Board of Presentation High School. Pam is an active member of the Financial Planning Forum in Palo Alto, and the Santa Clara County Estate Planning Council.
Professional Affiliations

Chartitable Giving
2015 Special Olympics Partner
Happy Hollow Foundation
Third Street Community Foundation
Second Harvest Food Bank
100 Women Charitable Foundation